Doctoral Internship Program
We have a robust
professional development
program that includes opportunities for our doctoral students to intern in small and large companies, national labs and educational institutions. The goal of the Doctoral Internship Program is to provide students with the experience they need to evaluate and excel in various career paths.
Below is a list of recent internship placements and we are open to identifying new partners. The department works individually with students to explore internship opportunities that enhance their research or professional development.
Previous Internship Placements:

Abcam
is a global "life science tools provider" based in the Cambridge Science Park in Cambridge, UK, with offices in Cambridge (Massachusetts, US), San Francisco, Hong Kong, Shanghai, and Tokyo. Products include primary and secondary antibodies, biochemicals, proteins, peptides, lysates, immunoassays and other kits.
Amorphyx
' pioneering display technology radically simplifies the most complicated and costly portion of the production process; ultimately shrinking environmental footprint and slashing production costs so manufacturers can finally achieve profits.
Bend Research, based in Oregon, USA. Specialize in research and development of pharmaceutical drug delivery and health science technologies.
Corning Incorporated
is an American manufacturer of glass, ceramics, and related materials, primarily for industrial and scientific applications.
HP (
Hewlett-Packard
) is a multinational information technology (IT) company that sells hardware, software and related business services.
Inpria Corporation
is a pioneer in extending semiconductor lithography with inorganic photoresists for nanoscale patterning. Inpria's patented photo-condensed molecular oxides offer customers the unique ability to deposit – directly from solution – atomically smooth, intrinsically dense, and directly photopatternable metal oxide films, enabling advanced performance with simplified processing.
Intel
is an American multinational technology company headquartered in Santa Clara, California. Intel is one of the world's largest and highest valued semiconductor chip makers.
Iris Vineyards
. Nestled in the Lorane Valley, twenty minutes southwest of Eugene, Oregon, Iris Vineyards produces world-class, award winning wines.
Pacific Northwest National Laboratory focuses on research and development related to waste management, environmental restoration, global environmental change, energy and national security.
Proton OnSite
is a global leader in hydrogen energy and innovative gas solutions.
SolarWorld
is a German company dedicated to the manufacture and marketing photovoltaic products worldwide by integrating all components of the solar value chain, from feedstock to module production.

SupraSensor Technologies
is an Oregon company founded in 2012 to bring Nature's own strategy of direct molecular identification to improve sensor technologies in agriculture and industry.
Thermo Fisher – Invitrogen
™ instruments and reagents are some of the most-cited products for genetic engineering, amplification, purification, quantification and analysis. From TOPO™ Cloning Kits and high-quality SuperScript™ and Platinum™ enzymes, to Dynabeads™ separation technologies and GeneArt™ Gene Synthesis, Invitrogen™ cell and molecular biology technologies are designed to help ensure that the time you invest in your research is efficient and is rewarded with the reliable results you're counting on.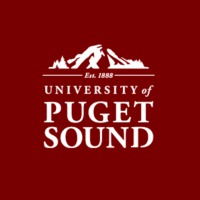 The
University of Puget Sound
is a private liberal arts college located in the North End of Tacoma, Washington, in the United States. It is the only national, independent undergraduate liberal arts college in Western Washington.
Other Internship Programs
Center for Sustainable Materials Chemistry
(CSMC) In collaboration with corporate partners and ONAMI, CSMC provides opportunities for students and postdoctoral scholars to work in industry or with companies in the ONAMI GAP fund portfolio for periods of three to nine months.